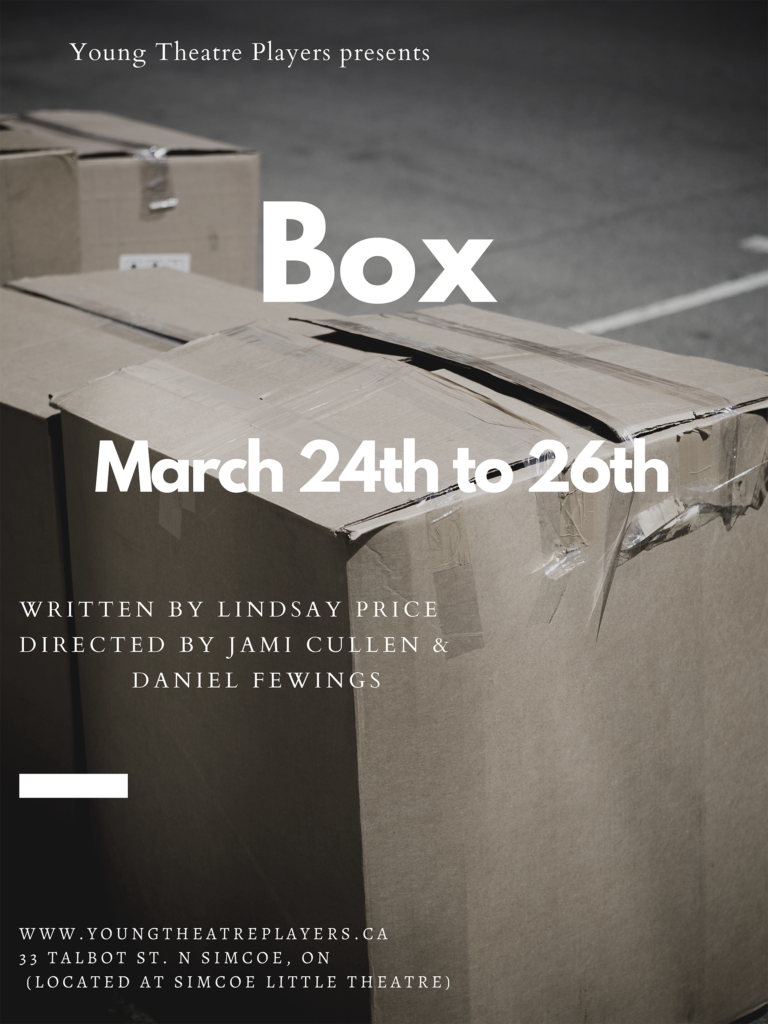 'This is the box my parents want for me. This is who my parents want me to be. A shining star… I don't want to disappoint my parents, but this is not my box.'
Sometimes we choose the way the world sees us. Black box – indestructible. Jewelry box – plain on the outside, shiny on the inside. Sometimes our box is defined by others – our parents, our friends, our enemies. A box built by others can feel small, confined, impossible. How do we handle the boxes imposed upon us because of our gender? Our race? From peer pressure? From parent pressure? Do we have to live with our box for the rest of our lives? Can we change?
Young Theatre Players is a non-profit community arts program. YTP offers Junior and Senior Theatre Arts Programs for students ages 7 to 18. Classes are held September through December and January through June. March Break and Summer Camps are also available. Students learn a full range of acting skills, dance voice, improvisation and production skills including staging, sound and lighting, choreography, costumes and make up. There's a role for every personality. These skills help young people develop self-confidence and inspire a love for performing arts.